Modeling of small-scale ionospheric irregularities
The unique joint experiment at the KROT setup and the high-frequency Sura heating facility revealied a fine structure of extended density irregularities, i.e., density ducts that are formed as a result of high-frequency heating of magnetized ionospheric and laboratory plasmas. Mid-scale and small-scale plasma irregularities were detected by the instruments of the DEMETER satellite during its pass over the heating spot. Pulsing irregularities of magnetized plasma heated by a high-frequency field in the plasma chamber of the KROT setup were measured both directly using probes, and indirectly, by observing modulations of electromagnetic probe waves.
A mechanism of formation of small-scale irregularities as a result of drift instability development is proposed, assuming that small-scale plasma density irregularities, which arise over powerful ground-based transmitters, modify spatial and amplitude-frequency characteristics of VLF waves trapped in ionospheric density ducts in the waveguide propagation mode. This research was supported by the Russian Foundation for Basic Research (Project No. 14-12-00556).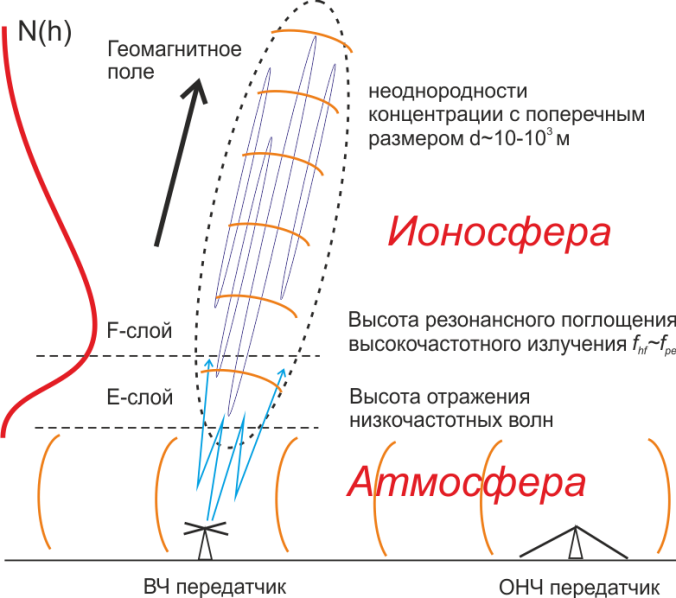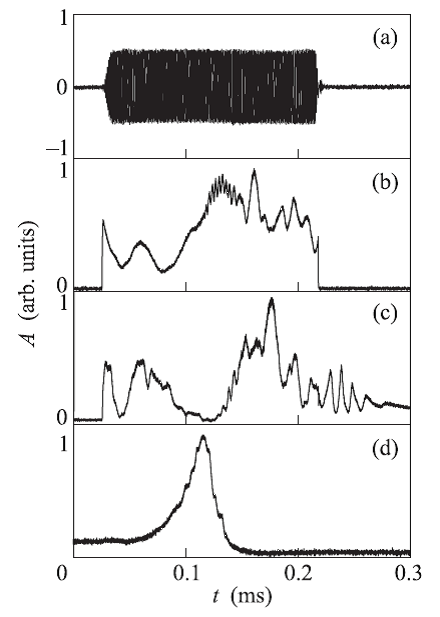 Frolov V. L., Rapoport V. O., Shorokhova E. A., Aidakina N. A., Gushchin M. E., Zudin I. Yu., Korobkov S. V., Kostrov A. V., Parrot M., and Rauch J.-L. Fine structure of density ducts formed by active radiofrequency action on laboratory and space plasmas // JETP Letters, 2015, V. 101, No. 5, P. 313–317.